Apply

as an Expert Volunteer for the

EU challenges
Step 1: Choose your prefered track

The current crisis – climate, health, economic recovery – call for a much greater level of citizen participation than the democratic process as we know it, we also need to get involved in a wide range of transformations if we want to effectively respond to these crises. Many of us – individual citizens and communities as well as companies across Europe – are eager to do so, some are already leading the way and have experiences to share.
On the policy level, the EU has initiated a series of complementary processes that are design-driven to allow for broad participation and support implementations that make sense to the actors involved. The European Social Economy Canvas is one of the tools created to facilitate such involvement and aid users in imagining concrete steps to be taken to make economies more regenerative.
These visions of social and regenerative economies are often rooted in deep-seated beliefs, convictions, and principles; less often, however, are they taking full advantage of the data that is increasingly available to amplify and govern such efforts.
The two challenges in this Impact Day build on existing social economy dynamics and link them to the discussion about the role data might play in building social and regenerative economies.
The goal is a) to share experiences that might be used to improve the tool and b) to make it easier to think of transformation processes and data literacies as two sides of the same coin.
We hope that participants will be able to explore how such a tool can facilitate local transformation, and increase awareness of how (and what) data might be used to steer and sustain such a transformation process.
In the end, it all needs to make sense. Which is why we take the time to explore how whatever transformation we'd like to see can be helped along by a story – a "strategic narrative" giving us an active role in the process and guiding our actions and decisions – and close with both an outlook to possible technological improvements of the canvas and ways to arrive at a story that makes sense – to us and to others we would like to be involved in the transformation.
The Impact Hero Day is an official side event of the European Social Economy Summit und therefore we are honored to invite you to the EU Challenge of the European Impact Hero. This Challenge aims to collect requirements for the Social Economy Canvas, a newly developed by the European Commission. This canvas has a strong focus on supporting the social economy at defining and developing their impact and purpose (e.g., in the fields of sustainable and ecological production processes).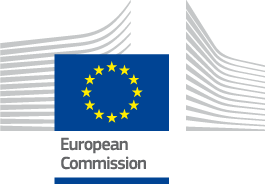 TRACK 1:
REQUIREMENTS FOR A EUROPEAN CANVAS TOOL

How can we, as the European Commission, use the Social Economy Canvas to make it as easy as possible for a [CEO, founder, strategic manager] in the Social Economy to [gain knowledge / identify main user groups / clarify their purpose / learn more about their stakeholders / better involve local actors] to achieve more impact with their business model
TRACK 2:
FROM NEW DATA LITERACIES TO STRATEGIC NARRATIVES FOR SOCIAL AND REGENERATIVE ECONOMIES

As a member of a civil society or public sector organization, I want to be able to use the Social Economy Canvas to better understand my data needs as we set out to design and implement data-driven policy proposals for urban and regional social and regenerative economies. While we realize that data-driven policy initiatives will be at the heart of the Green Deal, we are not always sure how to identify relevant data sets or what it means to integrate data analysis into our work. Using a canvas, we hope to arrive at a better understanding of the kind of data literacy needed in strategic policy contexts.